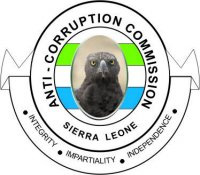 "The IMC notes that since the broadcast of that programme, it has generated heated discussions on (sic) the media. The IMC would like to make the following: that all journalists are warned to desist from casting aspersions, promoting conspiracy theory, jumping to conclusion and even using indecent language which is strictly prohibited under the IMC code of Practice."
That terse message reeled out on the 30th of November 2011 by the Independent Media Commission, in reaction to the 'Timbergate' debate is nothing but an amateurish, mischievous and oppressive use of power from a body that looks and acts as though it is more concerned with securing prestige and relevance than delivering actual clout and tangible results.
As far as I know, leadership and good governance is the execution and accomplishment of not only pledges, but also a deliberate and conscious implementation of the objectives of state principles such as respect of due process, rule of law, constitutional governance and human rights and freedoms.
Did those behind such hogwash realise that they are promoting a conspiracy theory by fighting a battle which is not supposed to be theirs? Politics can be unfair but anyone who wants to sit at that table must either do so with clean hands where they will end up a deity or a demon.
The 'peacock without beauty' should realise that it too has to adhere to the rule of law and its action is ultra vires. Truthfully, I see it as a machinery that's grown out of all proportions, to its usefulness.
So, call it by any name, the directive for all of us to keep our traps shut on a case that is not sub judice is not only an affront on the sensibilities of all freedom loving people but an indication of what is likely to happen in the eventuality of a heated polity in 2012.
It impinges on the fundamental human right of free speech; and coming from a body whose legal status claims it is supposed to be 'independent', casts aspersions on the very integrity of that body.
It raises the suspicion that all available machinery are being rolled out in a damage limitation exercise. While there is nothing wrong with this, the body for its own image needs to maintain its 'neutrality'.
If it cares to know, the truth is that people see the fight against graft at this point in time, as something which is as threatening as a cuddly toy and have therefore lost faith.
Long before 'Timbergate' became a Nollywood blockbuster, there had been enough information in the public domain already; about the unwholesome behaviour of those in power and their surrogates.
So, no matter the attempt to gag and cool the temperature of the issue, there is a sceptical, unbelieving and hungry mob out there who have come to realise that the pitfalls in our socio-economic and political system, including corruption which endemically tear the fabric of our social life, are propelled and perpetrated by the greed and avarice of the political class and their cohorts.
No one has accused anybody who has not compromised his position. It is their responsibility to clear themselves openly and truthfully not for the machinery of state to silence the majority for the sake of the few.
If the personnel involved feel aggrieved, let them seek judicial redress in a competent court of jurisdiction (although by the handling of the whole drama, any outcome is likely to be seen as a charade).
If we are to succeed in building a new just and equitable society, those above us need to handle themselves with class.
As our leaders are often immune from the line of fire, maybe we are all better off in the dark as they throw principles down the drain and become as gung-ho as they like, even if by proxy; while countless go hungry and emotionally and physically bear the brunt of their recklessness.
The truth is that we have continued to lag behind because of the tempest of corruption, which with the wind of stagnation, are a perfect storm.
But if you leave the door even slightly open, it could soon become fully open.
Sierra Leoneans have cried a river since the 'timbergate' saga erupted; not because they wanted to cast aspersions on anyone, promote any conspiracy theory (those involved and their supporters' club are doing a good job of that); or jump to any conclusions, but simply because they are tired of being blind-folded and rail-roaded into believing that their world is safe in the hands of those they entrusted their future.
Having failed to see any improvement in their lot, the masses' demeanour to the development resembles the sort that a father has at his daughter's wedding to the local scoundrel.
The lethal mixture of poverty and hopelessness laced with deep-rooted anger against the world and disdain for the obscene wealth being displayed by yesterday's church rats stirs the concoction to boiling point.
It is the tangled web and shroud of hypocrisy encompassing official corruption that is creating an era of consternation and hysteria whenever any alarming moral and credibility crisis occur in the corridors of power.
But who cares about moral signals? Some of us do. Since it is more difficult to reform a morally bankrupt nation, than one that is embedded in under-development.
We have continued to talk about kleptomania and graft in our society because of the moral perversion handed down after we lost the sense of right and wrong. The moral damage injected into the psyche of our youths led to our senseless war and the entrenchment of perversion in our socio-political system.
I am aware that the 'timbergate' drama has seen some reaching for their pitchforks in an eruption of fury that is burning itself into the pages of history.
But I do not believe that is a damn good reason for the government's threat, albeit tacitly through the 'Independent' Media Commission, to brazenly shut everyone up in a move that might end up being the spark that will light the flame of utter resentment and revolution.
As the circus remains in full swing, it appears gulps of power-brandy have given our leaders a giddiness that promises to expose the garb of recklessness and uncouthness under their shinning new coats.
That probably explains why the rascal ways and twisted thinking of a handful of individuals are stoking the wasps nest by using the ICC as a government-by-proxy and damaging the little credibility the body has left.
Are we going back to the dark days of a banana republic? Must we continue to tolerate this immoral madness and sit in the theatre of silence? Is this why change was recently effected at the helm of the IMC? Makes you wonder?
Indeed has the level of mindless corruption and primitive accumulation due to complex interchange of personality traits and socio-economic, political and cultural factors, led some of those in authority to have a distorted notion of their invincibility and power?
Will someone please let them know that when you are in a hole, the best remedy is to stop digging? Will clamping down on discussions and opinions quell the whispers of verbal filth by those who are feeling short-changed on the streets?
Poisonous tidal wave of fury has been an unwelcome guest of our politics and society and too often, valid criticisms and legitimate protests or outcry transforms into downright abuse. But this is simply because of the underhand tactics, such as this thinly-veiled threat of a curb on free speech, by those holding the reins of power.
Right now the whole interplay throws deception in a blazing neon light that is making me go blind from its rainbow colours; while corruption screams everywhere and is giving me a headache.
How can we fight graft effectively when those who control state powers are entrenched or shrouded in suspicions of corruption or unholy activities? Is this why parliament and the ruling party is pussy-footing on the Freedom of Information Act?
In this despicable age of absolute ill-repute, the outrage we are being confronted with presently seems to be the inevitable result of perverted moral values never contemplated by those who coined the meaning of honour, decency and integrity.
I know it is the season of goodwill to all men and peace on earth but after they've milked our treasury dry without significant change in the lot of the people who trooped out to give them the authority to lord it over us; after they've misled our youths into believing that a Daniel has come to judgement, they bear no iota of remorse and have now threatened to unleash their dragon if we dare to continue to cast sideway glances at the treachery unfolding.
I hope that everyone reading this will appreciate that the shackling of free speech is the shackling of our future. Do not be fooled, the fresh and independent challenge mounted against corruption and the status quo must be seen as the catalyst for the down-trodden and dispossessed masses as well as all well-meaning patriots to rise up and fight for their future.
There is no way we can develop as a people and as a nation if we allow the status quo to stand. Change has to be championed by some people at a point in a nation's life. If all of us keep silent in the face of this treachery and affront and watch the nation degenerate into a state of anarchy, believe me the consequences would be dire indeed.
There is no doubt that there is an urgent need for our new generation of leaders to clear the cobwebs of decadence and political scavenging of the past and this issue from all indications, is an opportunity to do just that.
So where do we go from here when we are being told to shut up?
Keep silent and perish or take the bulls by the horn?
We need to choose one of these options today because tomorrow might be too late.
Because until the daylight masquerades in and around the corridors of power that have stolen this nation to bleeding point and sold us into modern-day slavery are dealt with, it is pointless listening to anyone who says there is a campaign against corruption.
Go round the country and you will be amazed at the level of decay, exploitation and suffering due to social cankers such as untruthfulness in leadership, utter neglect, poverty, degeneration as well as blatant corruption.
How can we then change anything if we lack the courage and wisdom to fight for change? The nation's future is more important than the crumbs some of our compatriots pick, in the name of gratification.
In spite of official pretensions at investigating cases of graft, we are no wiser about the motive for the ill advised flirtation emerging from the cold storage of the ancient art of wretched politics, governance and democracy.
The arrogance and monumental display of naked power and greed must STOP and our so called leaders should begin to think again by confronting the issue of accountability, combating corruption and respect for the rule of law.
Government should show a renewed determination to re-jig the fight against corruption which has been derailed due to in-corruption of anticorruption efforts and incompetence as well as undue interference from the executive."
Unless this is a screwed up democratic contraption, Sierra Leone would be better served by criticising all the wrong and undemocratic acts of the present and future administrations, not by succumbing to something, that is akin to a zombie mentality.
A good motto for our politicians would go something like: "If I said I was honest, I must have been lying"