Abdulai Mansaray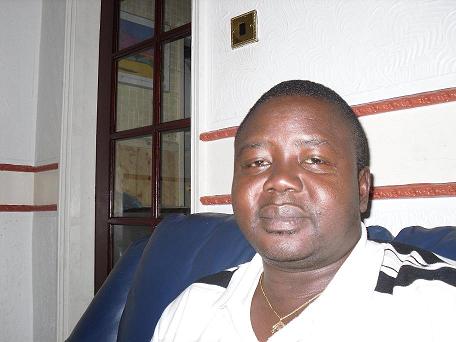 Abdulai Mansaray, Author
Libya might be settling down relatively, but the National Transitional Council is still politically embryonic or foetal. As anticipated, reprisals have been carried out to settle old scores. But it is the fate of the "foreigners" in Libya, which as we speak has not attracted the desired attention of the media, especially the international media. It is no doubt that the circumstances of Gaddaffi's death have captured the attention of the international media, fuelled by the clarion call for an investigation by the UN and Human Rights activists. Unfortunately, there is a silent minority that continues to bear the brunt of vengeance, hate, discrimination and untold suffering that is sadly missed by the media radar. If anything, that attention has not been seen as newsworthy enough to get the desired exposure.
It is a well known secret if anything, that Gaddaffi harboured, trained and financed various rebels and mercenaries from every part of the planet; scattered in over ten camps in Libya. These playgrounds of destruction infamously served as not only breeding grounds for terrorism and rebel insurgencies but also as launching pads for untold and unparalleled suffering on the African continent and beyond. Some of Gaddaffi's foreign contingent was readily supplied by some African leaders who needed to be in his good books at the time. Sadly enough, these people were quickly betrayed by Gaddaffi's regime.
As early as February this year when the uprising was in its infancy, Saif Gaddaffi made a desperate but late attempt to scare his countrymen into rejecting a revolution. He blamed the insurrection and "crimes" on "Africans, paid by criminals" to kill Libyans. He knew that such statements will strike a chord with even his staunchest antagonists. It was therefore not surprising to see comments by the tweeterazzi like "Gaddaffi is killing us with his Africans", "Gaddaffi is ordering African mercenaries to break into homes in #Benghazi to RAPE women in order to detract men protesters! #Libya# Feb (verbatim), making the rounds in facebook and touch screen phone generated media circles.
It was therefore obvious that such widespread notion was rapidly peddled by both sides; with Gaddaffi's collapsing regime trying to save its skin at the expense of his "expendable" victims on the one hand, but by the same token using them to fight his war on the other. Gaddaffi tried every excuse in the book, ranging from Al –Qaeda to foreign elements as the vendors of the uprising for political and military expediency. With a total disregard for geography, most Libyans and the surrounding states hardly consider themselves Africans. As far as their knowledge of geography will allow them, Africans are the dark skinned.
Libya, like much of northern Africa has a distinct minority of disadvantaged "black" Libyans who have an unenviable monopoly on a long history of oppression, hatred and fear. But this becomes tenfold if you are from a foreign country. So from the onset, every black skinned person was trapped in this quagmire. There is no doubt that Gaddaffi had foreign mercenaries who fought alongside his military but a very large number in Libya were political and economic refugees. We know that mercenaries are inspired by the purse and not by the soul, but this band of brothers and sisters were just legal hustlers.
Reports have it that two groups of 19 and 24 mercenaries, made up of former South African Defence Force and the Police Services helped extract Gaddaffi's family to the relative safety of Algeria and Tunisia. The report also states that they were contracted and paid £15 000 each, by a British company operating from Kenya. South Africa like most African leaders had lent unflinching support to Gaddaffi. I hasten to add that the government of South Africa was not party to this. "According to the Prohibition of Mercenary Activity of 2006, South Africans are forbidden from entering any conflict area in any part of the world on either side", a defence department spokesman, Siphiwe Diamini said. The UN mandate to provide a no fly zone was not seen favourably by the African Union when Gaddaffi became the target of NATO missiles. The AU never batted an eyelid on Gaddaffi's reign of terror. This makes it obvious that the NTC in Libya will not be rushing to establish entente cordial to its members in a hurry.
Trapped in this gridlock are the thousands of African migrants from countries like Ghana, Nigeria, Sierra Leone, and Gambia etc have been systematically rounded up by the Libyan rebels, under the watchful eyes of the NTC, and dumped to languish in cells. Their crime? Being black. There have been reports of a frenzy of torture, rapes, sodomising and killings of these innocent and defenceless victims of war. What catches my eye is the deafening silence with which the world has treated this minority group. We saw how many migrants were evacuated at the height of the war as some western and African countries tried to repatriate their citizens. Nevertheless, more needs to be done to secure the release of the remaining ones, who by no fault of theirs have been sucked in by the cyclone of this vicious cycle.
It is time for the African Union to flex its diplomatic muscle to secure their release, just as ardently as the calls for an investigation into Gaddaffi's death. The need for an investigation in his death has gained a lot of mileage on the media highway. Some conspiracy theorists believe that Gaddaffi was "killed to order"; because of the kind of secrets he may have spilled, given the opportunity. Senior NTC member, Mahmoud Jibril is of the opinion that his death was ordered by some international interest/s, for fear of implicating some big wigs. Considering Gaddaffi's flair for eccentricity and drama, you wouldn't put it past him. This was the man who tore the UN Charter at the headquarters recently after a long winded rant at the world status quo.
The fallout from his death is yet to be measured in real terms. The triumphalist attitude and "mission accomplished" euphoria that has greeted his death may seem to be premature. The political, military and economic implications are obvious. For some African countries, the Gaddaffi credit card system is no longer a medium of transaction. Notwithstanding that, the potential for some of these African mercenaries returning home is a scary prospect. If you factor that into the equation that these guys may be "flush with cash, armed to the teeth and with significant experience and bloody hands" it does not bode well for the continent.
Against the background of ongoing war in Somalia, the recent upsurge in religious violence in Nigeria, and with Al-Qaeda readily available to lease its franchise to anyone that cares to request, the future might look uncertain. Grave concerns have been expressed about the whereabouts of Gaddaffi's weapons of mass destruction by the West. African countries, especially along the Sahel region would be worried that these returning mercenaries may have heavier and more sophisticated weapons in greater number at their disposal. I hate to sound like a doomsday merchant but these are deeply held views in credible quarters. This view has been expressed by Robert Fowler, who was kidnapped while he was the UN Secretary General's special representative to Niger on Dec 14, 2008.
As you read this article, spare a thought for that innocent African guy or girl, holed up in a dark dingy cell or squalid camp, beaten twice daily for supposedly being a Gaddaffi sympathiser; courtesy of his/her skin colour. African leaders should not allow this minority group to be banished on to the scrapheap of the unreported world. The African Union needs to do something about this, and pretty fast. Libya has been known to have a low tolerance threshold for human rights under Gaddaffi, and the militants are none the better.
Readers need to keep the story of their plight etched on the political psyche of their respective governments. To abandon these folks in their hour of need would be a catastrophe. According to Human Rights Watch, "it is a dangerous time to be dark skinned in Libya" and images of ethnic cleansing come to mind in this case. With a fledgling moral and political authority of the NTC, you would hope that other stakeholders like the US, Britain, France and Russia should be lent on to facilitate the immediate release of these migrants. Some may want to tough it out, but the majority, I believe would like to return home than become the subject of racial discrimination, torture, and in some cases death. The NTC celebrated Eid-al-Adha on Sunday by releasing about 200 prisoners from Misurata jail alone and many more hundreds across the country. Sadly enough, this goodwill gesture of the Festival of the Sacrifice that follows hajj was not extended to the "African migrants cum mercenaries". Instead, they have been led like sacrificial lambs to the slaughter (pardon the pun). So much for the dawn of the new era in Libya.
Don't forget to turn the lights off before you leave the room!