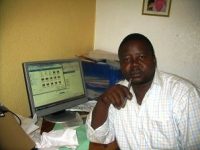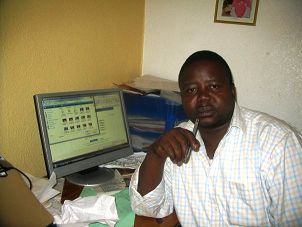 The world of football was shocked to see Luis Alberto Suarez Diaz bite his fellow professional, Italy's Giorgio Chiellini during the match between the two countries. The ensuing outrage was both universal and understandable; considering this was his third dental felony offence. His previous "crimes against humanity" had taken place in Holland, and more recently in England. It would appear to the untrained eye that Luis Suarez has a soft spot for the softer parts of the human anatomy.
The following days saw the emotional Richter scale rise and fall; depending on peoples' national or club football persuasions. The English Press became one of the most vocal against Suarez; understandably because it has always preached and supported fair play in the beautiful game. The Uruguayan press saw this as a conspiracy by their counterparts, for obvious reasons. In case you didn't know, Suarez scored twice against England; to mark the beginning of the end of England's cameo appearance at the World Cup; and in effect rendering their final match with Chile as a friendly game. It may not appear surprising therefore, that England was calling for FIFA's equivalence of the death penalty for Suarez.
The emergency meeting of FIFA's Disciplinary Committee banned Suarez for nine international matches and from all football-related activity for four months, as well as being fined 100,000 Swiss Francs (£66,000). This action was seen by many differently, depending on the level of tinted glasses. Suarez's lawyer described the sanctions as "grotesque and absurd" and that "all that was missing was life imprisonment". But Edson Arantes do Nascimento (Pele) stated that the "length of Suarez ban is correct as it sets an example".
Although Liverpool F/C may see it differently, FIFA's Secretary General, Jerome Valcke claimed Liverpool are not being punished by the four-month worldwide ban imposed on Luis Suarez for biting and told the striker to seek treatment for his behaviour. He told a news conference in Rio that the ban reflected the "unacceptable" behaviour on the world stage and that the 27-year-old should "seek treatment" as it was his third biting offence. Even the victim Giorgio Chiellini, claimed that the punishment was harsh; forgetting that he had hitherto used every available camera angle to display Suarez's dentition.
While all these ramifications were being rolled out, Suarez and his team were still adamant; and in a letter to the FIFA panel dated June 25, the Liverpool striker with a high dose of audacity of arrogance, insisted his actions during the game have been misinterpreted. "In no way it happened how you have described, as a bite or intent to bite," Suarez wrote. "After the impact … I lost my balance, making my body unstable and falling on top of my opponent."At that moment I hit my face against the player leaving a small bruise on my cheek and a strong pain in my teeth".
His manager, Oscar Tabarez was so incensed by the decision that he felt "It is not wise or prudent to be in an organisation with people, those who exerted pressure to promote this decision and those who rendered the punishment, who managed procedures and values very different to those I have," He went on to say that "We agree with the basis of (the punishment), obviously, but there is a danger in proceeding this way. Many times, you tend to forget the scapegoat is a person that has rights.""Therefore, in the coming days, I will (as a member of FIFA's Technical Study group) file my resignation to that position formally."
A few days later and ironically for Tabarez, Suarez said on his twitter page: "After several days being home with my family. I have had the opportunity to regain my calm and reflect on the reality of what occurred on during the Italy-Uruguay match. "Independent from the fallout and contradicting declarations that have surfaced during these past few days, all of which have been without the intention of interfering with the good performance of my national team, the truth is my colleague Giorgio Chiellini suffered the physical result of a bite in the collision he suffered with me. For this I deeply regret what occurred, apologise to Giorgio Chiellini and the entire football family and I vow to the public there will never be another incident like it."
Since the biting incident, pundits, psychologists, sociologists, psychiatrists, and even soothsayers have been trying their best to figure out the reasons for this kind of behaviour. Some believe that it is a medical problem while others have gone as far as suggesting that, it was the only way Suarez could get his boots out of Anfield; a dream he had seemed to relish for some time now. It may seem farfetched but considering their near miss for the Premier League trophy, and in view of his performance last year, it is plausible that a bumper contract from the Spanish shores could prove too irresistible. But to do so at the expense of his country's honour may sound a bit implausible. But again, this is Suarez we are talking about here. Suarez's grandmother, Lila Piriz Da Rosa gave a psychosocial interpretation for her grandson's penchant for biting; She said in an interview with El Pais: "He wasn't an instigator, he was a nice boy, I don't know what happened to my 'negrito'. I don't know why he has these fits, when he has everything to be happy. Maybe it's because of his parents' divorces and subsequent tribulations." But everybody seem to agree on one thing; that Suarez needs treatment.
But this is where the Suarez saga gets interesting. Barcelona, who had never failed to profess their love affair with Suarez have been working doubly hard behind the scenes, to take advantage of the situation. They knew that this latest misdemeanour by Suarez may prove too bitter for the men at Anfield to swallow. They knew of the player's desire to jump ship. With Barcelona known as one of the most "powerful" clubs in the world, it was easy to see their finger prints all over the force fed, climb down apology from Suarez.
As if that charm offensive was not enough, FIFA "coincidentally" embarked on an exercise on semantics. With Barcelona reportedly closing in on a £ 70 million deal to take Suarez to the Camp Nou, FIFA confirmed on the 3rd. July, that " Liverpool striker Luis Suarez will be allowed to train during his four month ban from "all footballing activity," "The world game's governing body declared that Suarez can undergo a medical ahead of a potential transfer" – with Barcelona closing in on a £75million deal for the Uruguay striker after negotiations with the Reds".
When the ban was initially announced, it had previously been thought that FIFA meant Suarez wouldn't be allowed to train when he returns to Liverpool. But now they appear to have cleared the Uruguayan – banned after his third bite on an opponent in four years – to take part in pre-season training, whether at Melwood or at Barca. Claudio Sulser, the head of FIFA's disciplinary committee, stated: "No you can't limit those rights to the player, because it would be disproportionate." We only knew that the ban was "disproportionate" after Barcelona got involved? Some coincidence eh? I always thought that training on a pitch was a "football activity". Guess I was wrong.