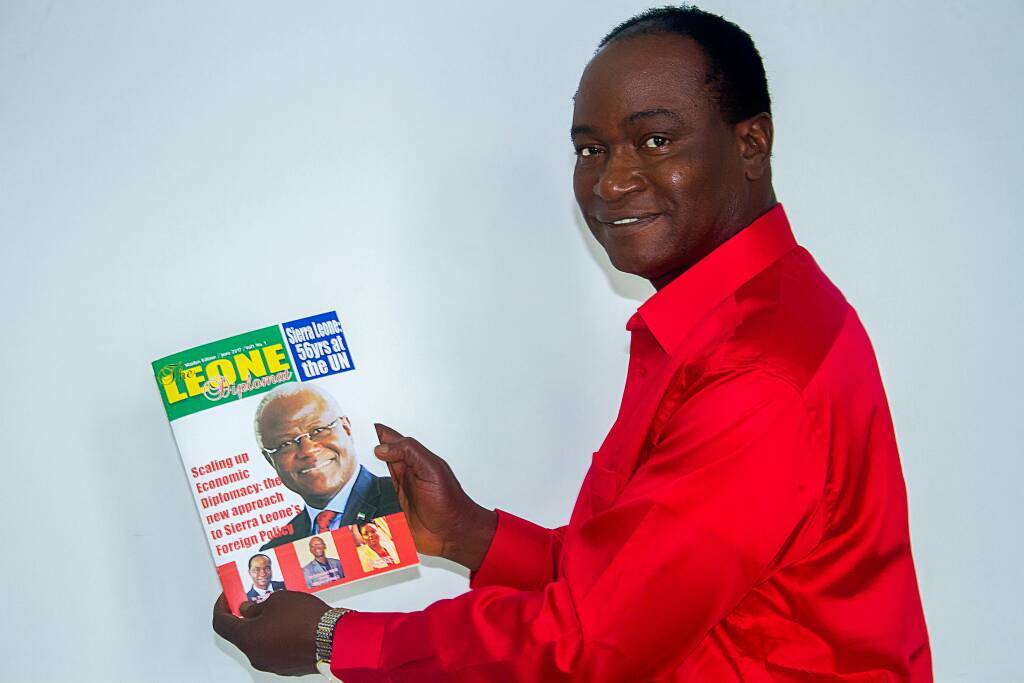 Since the last election in which the Sierra Leone Peoples Party came to power, much has been heard of political maneuverings on both sides of the aisles. The news wave has been occupied with some senior members of the present regime reasserting their association with the policies and aligning with the mantra of the NEW DIRECTION government, whilst on the APC side, some have remained uncharacteristically quiet; especially those who used to stand on rooftops and praise sing the erstwhile president's handiwork.
 It is stunning when one hears the former presidential candidate, Dr. Samura Kamara of the All People's Congress articulating on the importance of agriculture and admonishing people to concentrate on farming, as that is the only way a country will develop. In an AYV show, the former presidential flag bearer was seen working on his farm and even proffering solutions to the incessant perennial dependency on importation of the nation's staple food. He further went on to inform people to consider politics as a sacrifice and not a profession.
This is a novelty that should be emulated by all and sundry in the new dispensation. That is where my attention was particularly drawn as this is very uncommon in the politics of Sierra Leone. Do our politicians really know that politics is not a profession? Is there another work to do beyond politics?  Is Dr. Samura really teaching the new generation of leaders in the country that there is much to life than politics? Will the new ministers of President Bio adhere to his proclamation of ministers cultivating their own farms? Imagine how Sierra Leone will look like if all ministers possess farm lands?
 Dr. Samura may not have been the darling candidate for most party stalwarts in the APC during the just concluded election. However, his disposition and his frank stance about politics, life and issues has gravitated many people from all the political parties as a different kind of politician. His seeming honesty is a novelty. Since multi-party democracy, there are very few politicians who have tasted politics and resort to different forms of national development. These days we see much of the country threatening to return to a more dangerous and more brutal way of doing business.
Some have targeted politics by pushing political fear, resentment, and retrenchment at a very faster pace. It is no hidden secret that the election divided the country on tribal, ethnic and political levels. The transition has seen some who used to dine and wine with those at the top echelons of the APC party shying away from the party and resorting to stating lies of their governance. It is no secret that politicians often lie, but consider this- they can do so simply by telling the truth. The art of misleading by telling the truth is so pervasive in daily life that a new term has recently been employed by psychologists to describe it: paltering. That it is so widespread in society now gives us more insight into the grey area between truth and lies, and perhaps even why we lie at all. Sierra Leoneans have seen some politicians constructing bridges where there is no water by promising unachievable things.
The act of Sierra Leonean politicians returning to other enviable business other than politics is very strange. The attitude of "pass ar die" (until my death) has left millions of ordinary citizens not to believe when a politician embarks on another trade besides politics. This has made politicians use devilish and chaotic means to entrench themselves in power and politics. In the United States, Joe Biden, the vice president to Barack Obama is teaching at the University of Pennsylvania and Delaware respectively, after serving his two terms of vice presidency.
David Cameron became Prime Minister of Britain and after his tenure, he is now involved in overseeing expansion of the National Citizens Service (NCS); the skills program for teenagers he set up as chairman of NCS, while in power.  The former United Nations Secretary General, Ban Ki Moon is now a Distinguished Chair Professor at Yonsei University's Institute for Global Engagement and Empowerment. This supports the view held by many people that there is life after public service and being a politician should not be the end of mankind. There are many other ways we can serve our communities.
The APC party is going through its toughest transition since the overthrow of its regime in 1992. With the emergence of a reformist group within the party and the abandonment of some senior politicians who enjoyed tremendously under the Ernest Koroma presidency, many wonder whether the party will emulate the activities of Samura Kamara in resorting to another business until the divine call of leadership beckons. Dr. Samura has expelled the notion of most politicians in Sierra Leone that, besides politics, there is no other profession. This laudable gesture to embark in agriculture has widened the true image and appeal of Dr. Samura and what he stands for.
 Politics is not a profession but a national service to the nation. The moment most people believe in this ideology and practise it, then Sierra Leone will continue to produce honest, dedicated and committed politicians in this generation.