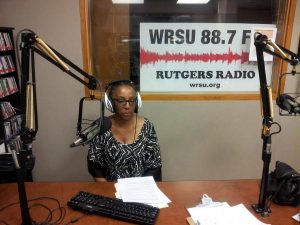 The New York/New Jersey Chapter of the Annie Walsh Old Girls Association (AWOGA) will host an inaugural symposium on Women in Leadership on Saturday 9 July, 4:30pm – 10:00pm, at the Great Hall, Shepard Hall, City College City University of New York (CUNY).
The symposium which is in partnership with Colin Powell School for Civic & Global Leadership, the Grove School of Engineering, and the Department of Psychology, City College of New York/CUNY will offer participants an opportunity to share and discuss ideas, experiences, and research through poster sessions, spotlight presentations and a panel discussion.   
Proposed topics include leadership and engagement, education and training, enterprise development, and health and social welfare.
The symposium will also raise funds in support of the Annie Walsh Memorial School (AWMS), Freetown, Sierra Leone, as it continues its mission "to educate and train African girls in pursuit of excellence in all areas."
"We came together to figure out ways in which we can move forward with the school.  Currently the school is moving towards privatization in 2018 in which time the number of students in the school would drop significantly," said Ms Fatima Elias, president of Annie Walsh Old Girls Association New York/New Jersey Chapter providing details about the symposium during a recent interview on African New Dawn radio show over on WRSU, 88.7 FM at Rutgers University in New Brunswick.
According to Ms Elias, the Government of Sierra Leone will end its current funding of the school in September 2018. They have been given three years within which to come up with a plan to show how in fact they can make a successful transition from a government funded to a private school. 
Founded in 1849, the AWMS is a secondary school for girls in Sierra Leone, the oldest girls school in West Africa. The NY/NJ chapter of our alumnae Association has, since its start in 1985, provided assistance and support for students and the school in Sierra Leone.
She said AWOGANY/NJ Chapter hopes the exchange of ideas will inform participants of ways to promote sustainable collaborations; provide or strengthen extracurricular activities that inspire innovation and creativity; and suggest ways to foster a climate of confidence in the abilities of young girls and women everywhere to actively contribute to an economically sustainable global society.
The symposium spotlight speaker is Damba Koroma, a volunteer with AmeriCorps, and Marilyn Rincon, a teacher based in New York, both will present highlights of how their own personal experiences in facing the challenges of trauma and transition has inspired their current work in engaging and motivating girls and women to achieve excellence through enhanced confidence and self-esteem.
Panel speakers include Theresa Betancourt, Ph.D., Associate Professor of Child Health and Human Rights, Harvard University; Nemata Blyden, Ph.D., Associate Professor of History and International Affairs, George Washington; Amaya Gillespie, Ph.D., Manager, Partnerships & Special Initiatives, UNICEF; Daphne Ntiri, Ph.D., Professor of Africana Studies, Wayne State University.
The Association will also officially recognize the exemplary service and leadership of its long-serving members Mrs. Juliana Rowe, Mrs. Rosaline Fyle and Mrs. Mimie Williams with the Distinguished Leadership Awards.  While Ms Patty Hadson-Taylor will be honored with the Distinguished Service Award.
Dr. Gilda A. Barabino, Dean of The Grove School of Engineering will deliver the opening remarks.
Tickets ($100 – General Public; $90 – Alumnae; $75 – AWOGA Member; $50 – Students) may be purchased from the Association's website (http://www.awoganynj.org/events.html) or by contacting us at awoganynj@gmail.com