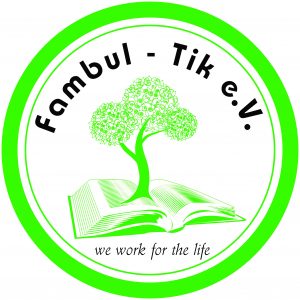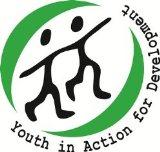 Youth In Action for Development (YAD) in collaboration with Fambul Tik e.v. has on the 5th November 2014 donated medical equipment and a brass band to Niawa chiefdom in Kenema district. The donation ceremony which took place at Gandorhun village court bari and attended by all stakeholders of the chiefdom, was a continuation of series of donations made by the two organizations to fight Ebola and other preventable diseases in the country.
The items donated include 10 hospital beds, mattress, hospital cupboards and a brass band among others. Formally presenting the items to the Paramount Chief of Niawa chiefdom, PC Madam Mariama Jaward Tamia on behalf of the chiefdom authorities, the Programme Coordinator, Othman Sheriff, disclosed to his audience that the items were donated by various philanthropists in the Federal Republic of Germany prominent among which are the Martin Luther Krankenhaus – Berlin, JüdischesKrankenhaus – Berlin, e.v. Amalie Sieveking-Krankenhaus gemeinnützige GmbH – Hamburg, Katholisches Kinderkrankenhaus WILHELMSTIFT gGmbH Hamburg, and Krankenhaus Hedwigshöhe Berlin. Sheriff said the internal transportation and shipment was coordinated and co-financed by FambulTik, Kanzlei Ute Sheriff and the German Federal Ministry of Development and Economic Cooperation (BMZ).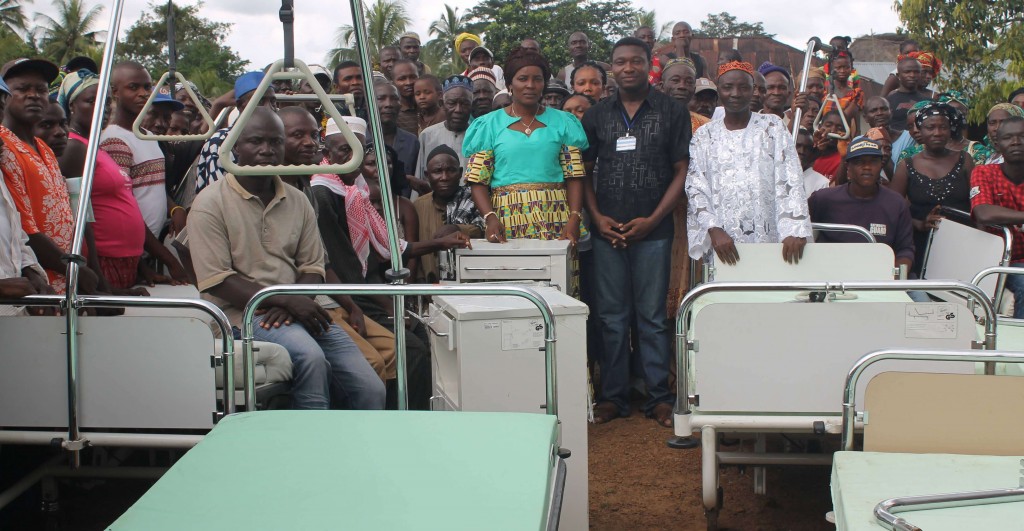 Sheriff says the beds are to replace the existing facilities at the Peripheral Health Units (PHUs) in Sondumei, Bandawoh and Gandorhun villages while the brass band is for the Matakan Community Primary School which was constructed in 2012 by YAD and Fambul Tik e.V. with co-funding from the German government's BMZ.
"I could see that lactating mothers and pregnant women are being admitted on wooden beds or bear floors at those PHU's which is very hazardous for the wellbeing of the children and the mothers as well" he stated. "As for the band", he went further, "will act as a motivating factor to attract and retain more children in the school". He called on the parents to send their children to school adding that education is the key to success and it is the best legacy a parent can give to his or her child.
He commended the people of Matakan village for embracing the ongoing BMZ funded Agriculture and Food Security project which is being co-implemented by YAD and Fambul Tik e.V, which he says with more donor support, might extend to other communities within the chiefdom and beyond thereby ensuring self-food sufficiency and eradication of poverty in the district. He further revealed that the ongoing project entails irrigation of development of more than 20 acres of Inland Valley Swamp, grain store, dry floor and a rice miler.
He further disclosed that he brought in some quantity of medicines which has been handed over to the District Health Management Team (DHMT) in Kenema for onward distribution among the PHUs in the district.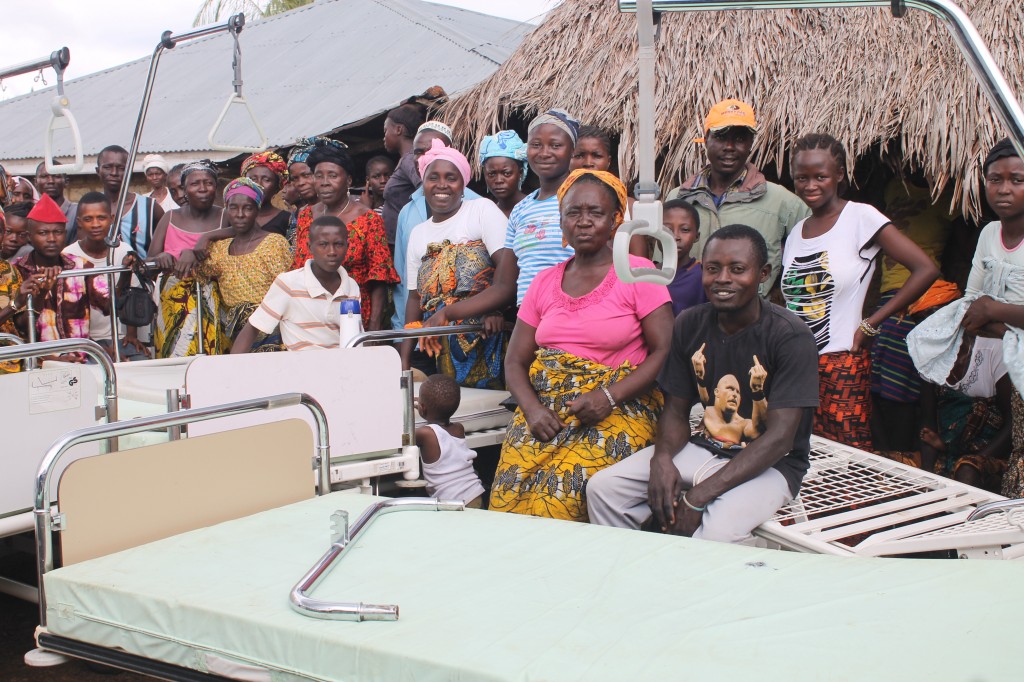 Sheriff described Ebola as the worst enemy of the World and it is still claiming countless number of innocent citizens of the nation. He says Ebola has no regard for anything on earth as it has broken our socio-cultural and religious fundamental right as we witness relatives being unwillingly quarantined from their beloved families; deceased parents, brothers, sisters, colleagues and neighbors being buried without our usual traditional, cultural and religious rites; and the survivors are now living with constant social stigma and various kinds of complications. Many children and mothers, he went on, are being left without breadwinners thereby adding more sores to their protracted wounds of poverty. He says the future is falling apart, as educational institutions have been closed indefinitely; costs of essential commodities and services have been skyrocketed; social and economic activities are halted and every inhabitant of this region is now living in despair and agony wondering when, who and where the dreadful virus shall strike next in the nation.
He used the occasion to formally inform his audience that the headquarters YAD office which was previously situated at No. 7 Kobba Street has now been relocated to No. 14 Duawo Street in Kenema. "This became necessary after YAD and Fambul Tik e.V. decided to expand their activities to benefit a wider range of beneficiary groups, regardless the Ebola outbreak".
Receiving the items on behalf of the chiefdom, the Paramount Chief of Niawa chiefdom, PC Madam Mariama Jaward Tamia described the donation as an indelible ink in the minds of all and sundry in the chiefdom. She thanked Mr. Othman Sheriff and his donor partners for the gesture and she used the occasion to request for more assistance, saying that the Ebola virus is still in the country as it continue to cause many children to become orphans and many women become widows, which she says is going to be a great burden on the nation after the epidemic.
The paramount chief pointed out that Mr. Sheriff does not only love his maternal village but the entire chiefdom. She offered special prayer for Mr. Sheriff and his donor partners calling on God to provide for them so that they too in turn will not forget about them.
Mr. Yankuba Kanneh, who represented the chairman for paramount chiefs in Kenema district PC Alhaji Amara Bonya Vangahun of Nongowa chiefdom, thanks the donors and Mr. Sheriff for helping his people at this time of Ebola crisis, he described Mr. Sheriff as a true son of the soil that always has his people at heart.
Foday Kamara, a teacher of the primary school at Matakan village in his statement thanked Mr. Othman Sheriff and his donor partners, saying that they are always with them in spirit describing the band as a mirror where the pupils shall always see them.
The Youth Chairman of the chiefdom, Foday Rogers, in his contribution says the names YAD, Fambul Tik and Othman Sheriff are gradually becoming household names in the chiefdom because of their developmental strides for the people of Niawa chiefdom and call on them to continue in that direction.
Chiefdom Speaker of Niawa chiefdom, Chief Momoh Yarjah, the chiefdom Imam Alhaji Alieu Kamara and the town chief of Gandorhun village, Chief Ansumana Gbesay Bondor also expressed similar sentiment for Mr. Sheriff, YAD and Fambul Tik e.V and their donor partners abroad.