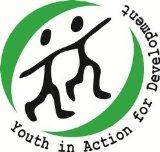 Invitation to Symposium
"Ethnic Based Politics, Religious and Cultural Discriminations"
The Board and Management of Youth in Action for Development (YAD) wish to cordially request your participation in a symposium on the above theme, on Saturday 23rd November 2013 at the Holy Trinity Hall, Blama Road, Kenema. The Symposium is a component of the Youth Sensitization against Ethnic Voting, Religious and Cultural Discrimination project which is being implemented by YAD with funds from the United Nations Alliance of Civilizations (UNAOC) – Youth Solidarity Funds 2013.
Attached please find a detailed agenda of the event.
While looking forward to your full participation in this august occasion, I wish to take this opportunity on behalf of the board and management of YAD, to thank you in advance for your participation.
Yours Sincerely,
Othman Sheriff
Project Coordinator
CC:
Representatives of All political parties
Ministry of Social Welfare, Gender and Children Affairs
Ministry of Youth and Sport
Ministry of Education Science and Technology
The Mayor, Kenema City
Deputy Mayor, Kenema City
Chairman, Kenema District Youth Council
Chairman, Nongowa Chiefdom Youth Council
Chairman, Kenema District Council
Members of parliament, Constituencies 9,10 & 11
Political Parties Registration Commission
The Paramount Chief, Nongowa Chiefdom
Tribal Heads, Kenema Municipality
Representative, Kenema Imams Council
Representative, Kenema Churches Council
Traditional authorities
The Police, Kenema Division
Plan International, Kenema Office
World Food Program, Kenema Office
UNICEF, Kenema Office
The Press
PROPOSED AGENDA
Opening prayers (Muslims and Christians)
Recitation of the National pledge
Introduction of the Chairperson
Chairpersons' opening remarks
Brief background of project by YAD Project Coordinator
Speeches by representatives of various youth groups on:
Ethnic Based Politics
Religious Discriminations
Cultural Discriminations
Keynote address by his Lordship, the Mayor of Kenema Municipality
Keynote address by representative of the All People Congress (5 minutes)
Keynote address by representative of Sierra Leone People's Party (5 minutes)
Keynote address by representative of the Peoples Movement for Democratic Change (5 minutes)
Keynote address by the Chairman, Kenema District Youth Council (5 minutes)
Keynote address by Muslim Representative (5 minutes)
Keynote address by Christian Representative (5 minutes)
Keynote address by representative of traditional authorities (5 minutes)
Questions and answer session from the audiences
Vote of thanks