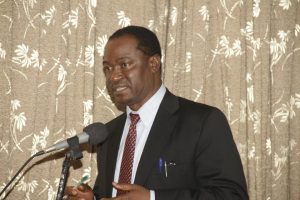 When late Nelson Mandel conquered the apartheid era in South Africa,  he told his  black folks  who were desperate to pay the white folks in their own coins: "heroism is not to get rid of your enemies, but living with them".  If this ethic is anything to be discussed in a class exam, many Sierra Leonean politicians would pass it above 90% because they are naturally trained to pass oral and written hypocrisy tests. While they express peace, love and unity in the mass media, they continue to intimidate, marginalize and discriminate against those they perceive as opponents in politics and ethnics.  And until Nelson Mandela's ethic of forgiveness, tolerance and love for peace is practiced in post war Sierra Leone, the land  shall never boast of a happy political landscape.
The controversy sparked by the recent press release issued by Ret. Brig. Julius Maada Bio, former flagbearer of the Sierra Leone Peoples Party (SLPP), in support of Dr. Samura Kamara during his fruitless campaign for the African Development Bank (AfDB) presidency, is a glaring example of political intolerance in post-colonial Sierra Leone.
Few days before the AfDB election, Maada Bio issued a press release in support of Dr. Samura's candidature referring to him as one of the former ministers of his NPRC junta era in the year 1996.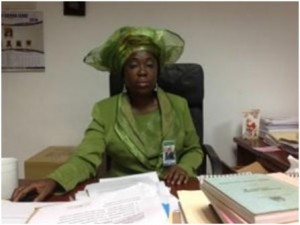 While the campaign was ongoing in Abidjan, Côte d'Ivoire, with Dr. Samura contesting against 7 other candidates from countries across the continent, the Minority Leader of the Sierra Leonean parliament, Dr. Bernadette Lahai was vying in Midrand, South Africa, for the Vice Presidency of Pan African Parliament.
Dr. Samura and colleagues lost the hotly contested AfDB election to the Nigerian Minister of Agriculture, Akinwumi A. Adesina.  Dr. Bernadette Lahai won the Vice Presidency of Pan African Parliament with a simple majority.
Before Dr. Samura arrived back in Sierra Leone, even though he lost the election along with seven other candidates who might have arrived in their home countries with equal disappointment, local tabloids associated with the ruling APC began publishing malicious articles that blamed his failure on Maada Bio's press release in which he introduced him as a former minister of NPRC junta regime. The papers claimed that copies of the release were being circulated by fellow contestants as a campaign tool against Dr. Samura referring to him as a junta minister. As if that was not enough, they further revealed that Dr. Samura deliberately left out his NPRC service in the CV he presented to the AfDB electoral committee and it only came to light after the Bio's press release. This clearly tells that no matter how patriotic or sincere Maada Bio's intention had been, leadership of the ruling APC did not simply appreciate or welcome it.
The above episode revealed too many facts which no critical thinker can ignore. First and foremost, I would like to seize this opportunity to congratulate Dr. Bernadette Lahai for her success in keeping the Sierra Leonean flag hoisted at the world stage, and I hope and pray that her success shall serve as a motivation for other Sierra Leonean women.
As for Dr. Samura, he needs to exercise courage and patience because "failure is the best teacher" (Dalai Lama). Most importantly, he was not the only loser, hence other losing contestants also went home with equal feeling.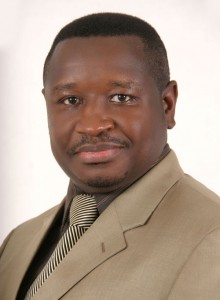 In similar vein, I would like to thank Maada Bio for "pretending" to be peaceful and patriotic. What I don't understand however, is the motive behind his press releases. Did he expect to win a Nelson Mandela's or Angel Gabrielle's title with this press release?  Of course, excluding me, many people received it as a very positive step toward political tolerance and peace in Sierra Leone. I personally don't think so, because the press release lacked the ethic of sincere love, peace and national unity as it failed to express similar moral and emotional supports for Dr. Bernadette Lahai who was vying for similar position in South Africa. The Pan African presidency is lower though but it's more political than the AfDB presidency. In fact, Bio's press release sounds so ironical that no peace loving Sierra Leonean should understand it. How could Maada Bio unequivocally express support for Dr. Samura Kamara who is a well-paid APC Minister, ignoring Dr. Bernadette who is leading the opposition team in parliament? This is not a sign of political tolerance. It's a manifestation of enmity, arrogance and selfishness in the opposition camp.   How could Maada Bio extend an olive branch of peace to APC leaving his own household (SLPP) in fracas?
Secondly, the release also demonstrated how the former military leader lacks matured advisers. Because if he had a serious advisory team loyal to him like his so called "Julius Maada Bio Media and Communication Team", they would have advised him about the possible consequence of such a release. What would have happened if the release was issued in the name of SLPP as a political party instead of individual Bio? On the other hand, wouldn't it have been simple for Maada Bio to disassociate himself with the maliciously composed media pieces if he had mentioned a single sentence in his press release in support of Dr. Bernadette Lahai as well, whether sincerely or hypocritically?
Finally, everyone will agree with me that Maada Bio is not the only former military ruler or loser of presidential elections in Africa. So what is the intellectual or diplomatic merit of the intermittent press releases published by his so called Media and Communication Team about important national matters in Sierra Leone? In what capacity is he doing all this? We know that he is still thirsty to become Mr President but he hasn't yet won an election. I think he should wait till he wins the SLPP flag first and then the next presidential election before behaving like the president.  It looks like his disciples are giving him the illusive feeling of a president as they continue to glorify him in their press releases more than even an incumbent president.
The recent press release I read from the Maada Bio's Media and Communication Team entailed 7 paragraphs and each paragraph expressed the glorifying name of "Rtd. Brig. Julius Maada Bio" as if there are no other pronouns or adjectives that can perfectly replace his name. This is a glaring prove to the world that the writers have bees in their bonnets for political recognition.
Once more, let me congratulate Dr Bernadette Lahai on behalf of Maada Bio and his Communication Team, if they haven't done so already for the sake of peaceful and united SLPP.
I'm just thinking out of the box…