By Dennis Kabatto, CEN, USA
The Sierra Leone Grammar School
Alumni Association of North America – South East Branch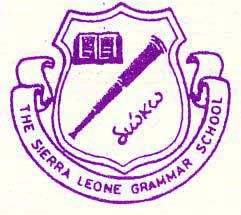 African-Caribbean Night Fundraising Dinner and Dance
The Sierra Leone Grammar School Alumni Association – South East Chapter (SLGSAANA-SE) will be hosting its third annual Fundraising Dinner and Dance at the Jade Events Hall, 2201 Lawrenceville Highway, Decatur, GA 30033 on Saturday, November 5th, 2011. This year's theme is "African-Caribbean Night". Tickets are priced at $40 per person.
The SLGSAANA-South East branch (http://www.regentonians–na.org is a 501 (c) (3) no-profit organization that is committed to undertaking projects aimed at ensuring that our dear alma mater, the Sierra Leone Grammar School, has the resources to carry out its obligations as a private secondary school. Funds raised through its activities are used, amongst other things, to support student scholarships, to assist with facilities development and improvement, to provide classroom and office furnishings, to support special school related projects, and for the provision of laboratory equipment and supplies.
The South East branch works in conjunction with the Sierra Leone Grammar School Old Boys Association in Freetown, and the various alumni chapters in the Diaspora. The most recent undertaking of the alumni associations has been the construction of a new classroom building that will host the school library, and a computer lab in addition to more classrooms. The construction of this building is nearly completion. As part of the effort to support the construction of the new classroom building, the south east branch has committed to host a sponsored walk in the early spring 2012, to raise part of the funds needed to provide a solar power backup system for the school. This will be in addition to our other fund-raising activities such as our annual Thanksgiving service and the annual Dinner and Dance. We invite you to come out and provide your support for all our activities.
For tickets and more information, please contact Davey Wright – (678) 755 – 6399